Date And Time
Fri, August 23, 2019
11:00 AM – 2:30 PM PDT
Location
City University of Seattle
521 Wall Street
Seattle, WA 98121
Course Description
The laws, regulations, and policies regarding the legal use of marijuana cannabis are rapidly changing. Among the general public, there are many misperceptions and misunderstandings of the current rules. In this workshop we will examine Washington State and Federal legal standards regarding legal use of cannabis. We will also discuss legal and ethical issues relating to the use of cannabis by clinicians. Participants will gain increased understanding of the current laws regarding cannabis use to best support clinical work with clients. This course is intended to meet ethics CEU requirements.
Objectives – participants will be able to:
Locate and describe Federal and Washington State cannabis laws
Analyze the interaction between Federal and State Controlled Substance laws
Apply Federal and State Controlled Substance laws to decision making as a credentialed healthcare provider
Discuss the impact of Controlled Substance laws on ethical decision making and client care
Cost: 
$100 – Clinicians (Counselors, Social Workers, MFT's, Teachers, etc.)
$25 – Current Students
3 CE hours available for LMHCs, LICSWs, LMFTs, and CDPs; 3 Clock Hours available for Educators
About the Presenter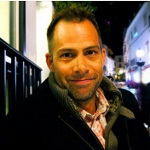 Eric Strom, MA, JD, LMHC is a licensed Attorney and Licensed Mental Health Counselor. As an Attorney, Eric provides legal counsel, consultation, and guidance to mental health professionals. Eric's counselling practice is focused on providing counseling services to combat veterans as well as providing supervision and consultation to clinicians. Eric currently serves on the American Mental Health Counselors Association Ethics Committee and is the ethics advisor for the Washington Mental Health Counselors Association. Eric teaches a range of courses in counseling and professional ethics at a variety of graduate and undergraduate programs.
Eric earned a Master of Arts Degree in Counseling Psychology from the Northwest School of Professional Psychology at Argosy University Seattle, graduated cum laude from Wayne State University School of Law in Detroit Michigan, attended the Hague Academy of International Law in the Hague Netherlands, received a Bachelor of Arts degree in Linguistics from the University of Michigan, and is currently working towards his PhD in Counselor Education and Supervision at Oregon State University.
Space is limited so register early.
https://www.eventbrite.com/e/an-introduction-to-washington-cannabis-laws-for-mental-health-providers-what-you-need-to-know-tickets-66954186775